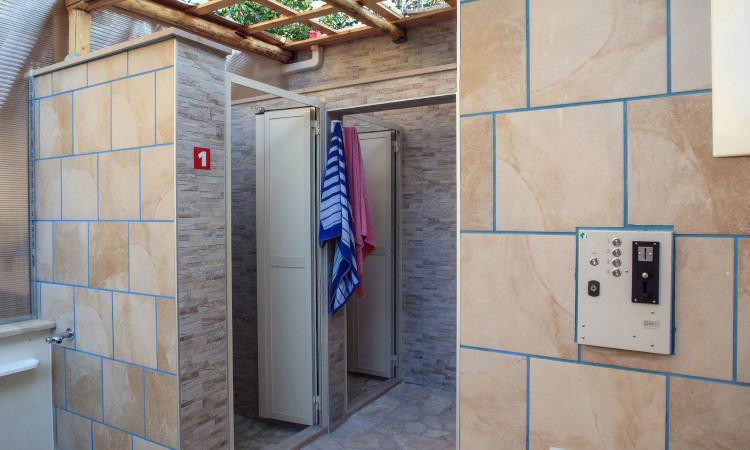 Enjoy an outdoor shower!!!
Inside the structure we have created 2 areas that accommodate a  total of 12 stone showers. Each shower has doors with inside lock, to ensure the complete privacy; and an open top, leaving you a fantastic the sky view. All guests can use the outdoor showers, which use hot water that comes from solar panels. Art Village Residence offers a  fixed number of free tokens for shower, per unit a week. If you need further tokens for showers, it will be subject to a minimum cost.
FEEL LIKE HOME!!!
FIND OUT OUR LIST OF ALL INCLUSIVE SERVICES!!!